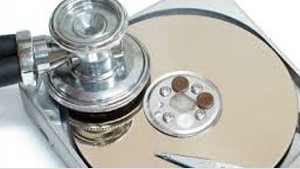 If you have a crashed hard drive or other device and need to get your data back then you've come to the right place. ITC is one of only two clean-room data recovery labs actually located in the state of Wisconsin and the only one east of Madison.  Our pricing generally runs 30-40% less than any of the national labs.
ITC Data Recovery will begin working on your data recovery job immediately.  All of our work is performed locally in our Waukesha ISO certified clean-room and data recovery laboratory so we have to ship your drive anyplace else for recovery.  This means that your hard drive won't have to be shipped someplace else for recovery.  If for any reason your data is not recoverable (which is rare but does happen) then you can cancel the job and there is no cost to you for our recovery work.  All of our work is backed by our No Data = No Cost Guarantee.
If your have experienced a hard drive failure then we will recover your data locally, safely and at the best possible price.
ITC Data Recovery has the most highly skilled data recovery engineers in the industry and operates a Class 100 clean-room along with the industries most advanced and specialized recovery equipment available.  Regardless of what type of hard drive you have or which operating system it was running, if anyone can get your data back ITC Data Recovery can and will do it far more quickly than the industry standard of one to two weeks.  In most cases our customer is getting their data back in as little as 24-48 hours after we receive the drive from them.  There are a small percentage of drives that are not recoverable but with ITC Data Recovery you have the assurance that if your drive can be recovered anywhere in the world then our lab can recover it.